Tara Rayvonti – BS, CPRP, CFSP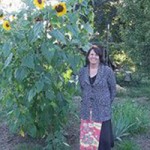 Agency Director, Managing Member
Tara Rayvonti graduated from Boise State University in 1999 with a B.S. in Social Science with emphasis in Psychology/Sociology and a minor in Woman's studies. While in college, she became an advocate for the homeless population in Boise, and spent several years becoming aware of the correlation between mental illness, addiction, and poverty within the Boise Population. During this time she came to a conclusion that her professional path would be to relief the suffering of others. After graduating she worked for 2 years as a Developmental Specialist teaching and supervising staff working with adults and children that were delayed integrating them into their families and communities. Tara then spent two years working in Hospice environment where she assisted individuals and their families with the death process. She then worked as a Mental Health Professional and then founded LeyLine Advocates Mental Health in 2005. Tara believes that all people with mental illness, from every culture, and any possible environment can come to a space of balance and healing in their lives to the best of their ability. She is a strong Advocate for the Mental Health Professionals of LeyLine and the State of Idaho in supporting respect in the field of Mental Health and creating work environments that support the hearts-desire to help others to ones greatest capacity. Tara enjoys spending time with her family/friends/pets, being involved in her spiritual community, nature, cooking art, travel, and creating as much love/joy/peace/abundance she possibility can within herself and over flowing to as many individuals as possible day by day.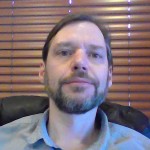 Jim Daniels – BS, CPSS
General Manager, Managing Member
Jim received a Bachelor's Degree from Rochester Institute of Technology in 1997. A ten year veteran of semiconductor process development, he shifted careers to mental health out of a desire to help those in need. Jim's focus includes all business-side aspects of Leyline, as well as payee program management, information technology and policy development. Jim is a member of the Mental Health Provider's Association of Idaho, and the US Psychiatric Rehabilitation Association.
Anusara 'Cindy' Wright – LCPC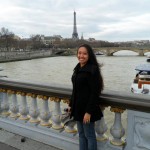 Clinical Director, Therapist
Anusara Cindy Wright attended Boise State University where she obtained a bachelor's degree in psychology where she was on the Dean's List in the fall of 2007. Cindy continued her education at Pacific University where she obtained a master's degree in counseling psychology. Cindy has several years of experience in the mental health industry through employment opportunities, assistant teaching opportunities, and volunteering. Cindy was born and raised in Thailand and is fluent in English and Thai. Cindy enjoys traveling the world and cooking.
Jennifer Kirk – LMSW
Therapist
Jill Guth – BA, CPRP
Mental Health Professional, Intake Coordinator, Program Manager
Darla Ersland – CPSS, CFSP
Mental Health Professional
Kimberly Moore – CPSS
Mental Health Professional
Tannia Fernandez – CPSS
Mental Health Professional
Victoria Kent – BS 
Mental Health Professional
Kelsey Dempsey – BS
Mental Health Professional
Karina Binder, CPSS
Mental Health Professional
Melanie Harmon, CPSS
Mental Health Professional
Kendra
Receptionist
For Mental Health Services Call Today 208-344-9797