Tara Rayvonti, BS, CPRP, CFSP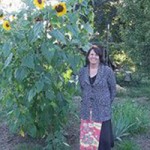 Agency Director, Managing Member
Tara Rayvonti graduated from Boise State University in 1999 with a B.S. in Social Science with emphasis in Psychology/Sociology and a minor in Woman's studies. While in college, she became an advocate for the homeless population in Boise, and spent several years becoming aware of the correlation between mental illness, addiction, and poverty within the Boise Population. During this time she came to a conclusion that her professional path would be to relief the suffering of others. After graduating she worked for 2 years as a Developmental Specialist teaching and supervising staff working with adults and children that were delayed integrating them into their families and communities. Tara then spent two years working in Hospice environment where she assisted individuals and their families with the death process. She then worked as a Mental Health Specialist and then founded LeyLine Advocates Mental Health in 2005. Tara believes that all people with mental illness, from every culture, and any possible environment can come to a space of balance and healing in their lives to the best of their ability. She is a strong Advocate for the Mental Health Professionals of LeyLine and the State of Idaho in supporting respect in the field of Mental Health and creating work environments that support the hearts-desire to help others to ones greatest capacity. Tara enjoys spending time with her family/friends/pets, being involved in her spiritual community, nature, cooking art, travel, and creating as much love/joy/peace/abundance she possibility can within herself and over flowing to as many individuals as possible day by day.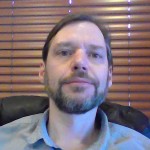 Jim Daniels, B.S., CPSS
General Manager, Managing Member
Jim received a Bachelor's Degree from Rochester Institute of Technology in 1997. A ten year veteran of semiconductor process development, he shifted careers to mental health out of a desire to help those in need. Jim's focus includes all business-side aspects of Leyline, as well as payee program management, information technology and policy development. Jim is a member of the Mental Health Provider's Association of Idaho, and the US Psychiatric Rehabilitation Association.
Gigi DeBaun, LMFT, ACADC
Clinical Director
Gigi DeBaun has had a practice for over 20 years where she specializes in the potentiation of the individual.  This includes being as free as possible from any binding behaviors.  She has directed several clinics as a part of her private practice over the last several years.  What she loves most about being clinical director is the support she gives to staff to help them be as cohesive as possible while attaining their individual goals and potential in the work place."

Jennifer King, DNP, FNP-BC
Medication Management

Stine Theede, BA, CPRP
Mental Health Specialist

What Stine enjoys most about her work is helping clients learn skills that enable them to make good decisions about their own lives and happiness and be able to take the steps needed to function well in everyday life.
Her starting point when working with clients is that everyone has strengths and abilities that can be built on to help them get better and improve their mental health, and when those are reinforced and new skills are added, people gain more independence and control over their lives.
Originally from Denmark, Stine got her Bachelor's degree in General Psychology from University of Copenhagen (about the equivalent of a MA in the US). She further took numerous classes in Developmental Psychology. She makes use of her perspective and experiences as a new-comer to the country to enhance her work with clients.
Stine sees people as constantly developing, whether they are children, adults in the prime of their life, turning a new chapter as seniors, or settling into a new and foreign culture. Stine specializes in animal facilitated therapy and skill training, primarily with children. Dogs are the animals she includes most often, but other animals and animal related subjects are also used.
Ashlee Seay, LPC
Therapist, CM/CBRS Supervisor
Ashlee is a Licensed Professional Counselor who works with children, adolescents, and adults. Areas of work include: depression, anxiety, PTSD/trauma, crisis, relationship issues, boundary work, self-esteem/self-acceptance, life transitions, and general wellness. Ashlee works at providing an open, supportive, and safe environment and has experience working with individuals from a variety of backgrounds and belief systems. Ashlee supports the Wellness model and strives to understand individuals as a whole, not simply through the labeling of a diagnosis. Each person's needs are unique and treatment approaches are tailored accordingly. Ashlee utilizes a variety of evidence based approaches including: person centered, cognitive behavioral therapy, motivational interviewing, play therapy, art therapy, and mindfulness techniques.
Cindy Wright, LPC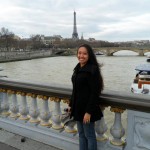 Therapist
Anusara Cindy Wright attended Boise State University where she obtained a bachelor's degree in psychology where she was on the Dean's List in the fall of 2007. Cindy continued her education at Pacific University where she obtained a master's degree in counseling psychology. Cindy has several years of experience in the mental health industry through employment opportunities, assistant teaching opportunities, and volunteering. Cindy was born and raised in Thailand and is fluent in English and Thai. Cindy enjoys traveling the world and cooking.
Pamela Fagan, LCPC
Therapist
Debra Gallagher, LPC
Therapist, EMDR certified

Emmalee Aron, LMSW
Therapist

Denise Jensen, LPC
Therapist
Madison Kaestner, B.S.
Mental Health Specialist

Jill Guth, B.A., CPRP
Mental Health Specialist, Intake Coordinator
Darla Ersland, CPSS, CFSP
Mental Health Specialist
Tannia Fernandez, CPSS
Mental Health Specialist
Desteni Neilson, B.S.
Mental Health Specialist
Kendra
Receptionist
For Mental Health Services Call Today 208-344-9797